Be inspired by our beautiful Real Barefaced Brides
We absolutely love receiving feedback from our beautiful brides. It's what keeps us inspired and is the reason we do what we do!
If you would like to submit your wedding to us than please email us at info@barefacedbridal.com.au.au or tag us online @barefacedbridal. We'd love to share your love story with other brides-to-be!
"I had an absolutely amazing experience at The Barefaced Bride. There were so many beautiful dresses to choose from! I wouldn't recommend going anywhere else. Melanie was just lovely and she even helped me FaceTime my parents which meant a lot to them." 
"My experience at The Barefaced Bride was amazing! Melanie has done a wonderful job in creating a lovely, homely boutique, filled with gorgeous gowns! It was such an easy-going and stress-free environment, and I didn't feel pressured at all to make any decisions. Even though this was my first ever wedding dress appointment, I ended up leaving with the 2nd dress I tried on, and I couldn't be happier!"
"I visited Barefaced Bride a few weeks ago in search for my dream gown. I wasn't entirely sure what I wanted but Mel was super helpful and patient. My biggest praise was that Mel could sense the dress I was truly comfortable in and provided me with an honest opinion based on that. She had a great understanding of what suited my body and could gauge my personal style. I'm super excited for my special day and can't wait to wear my Barefaced Bride gown!"
""Thankyou so much, I am so happy that I stumbled upon the barefaced bride! After looking at so many bridal studios, I was beginning to get the feeling I was never going to find the dress for me. You made the whole experience very easy and enjoyable with so many beautiful dresses to choose from."
"Melanie's handling of the sale of my much beloved Vera Wang wedding dress was without fault. From the moment I contacted Barefaced Bride to the payment of proceeds, Melanie was a pleasure to deal with. The Barefaced Bride is a phenomenal business and I would recommend it without reservation to both brides looking for dresses and wives looking to sell a precious gown. Thanks again"
"From the first call to book the appointment on that day (last minute), till I walked out of her studio, Mel was absolutely lovely, very understanding and very passionate on making the customers happy! I walked into her perfect little studio filled with a gorgeous selection of gowns to find my wedding dress at an affordable price. I would recommend The Barefaced Bride especially to brides wanting a cheaper, yet modern and unique gowns for their special day! And all from a lady who cares and wants you to be happy!"
"This is the second time I have used the barefaced bride to sell a dress and once again Mel has outdone herself. She was very professional and her knowledge of industry is very extensive. I wasn't quite sure on the price range of my dress but with her expertise, I received a better sale price than I could ever of imagined. I recommend the Barefaced bride to any bride looking to buy or looking to sell without any hesitation as the experience and service she provides is fantastic."
"Thank you Melanie for making the dress-trying- on process so fun and easy! I had a great time and you had the widest variety of styles and prices I've seen. I would recommend The Barefaced Bride to any bride-to-be."
For more real bride inspo check out our blog!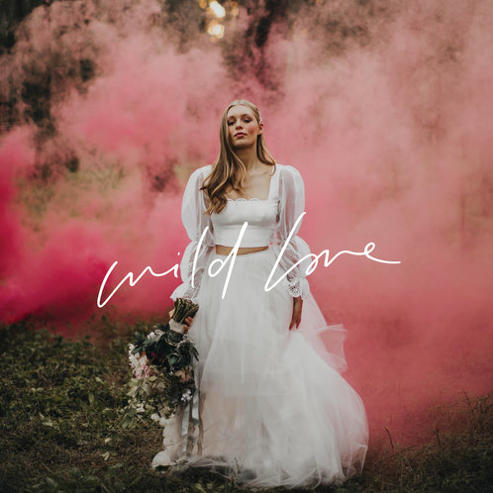 Let us take care of the detail
We are a passionate team of wedding day experts who pour heart, creativity and dedication into your celebration. We adore the colourful, quirky, unscripted relationships that you share and live to capture the little moments with big feelings.
Photography – The Paper Fox
Florals – Aisle of Eden
Gowns – Barefaced Bridal
Hair & Makeup – Jennifer Mountain